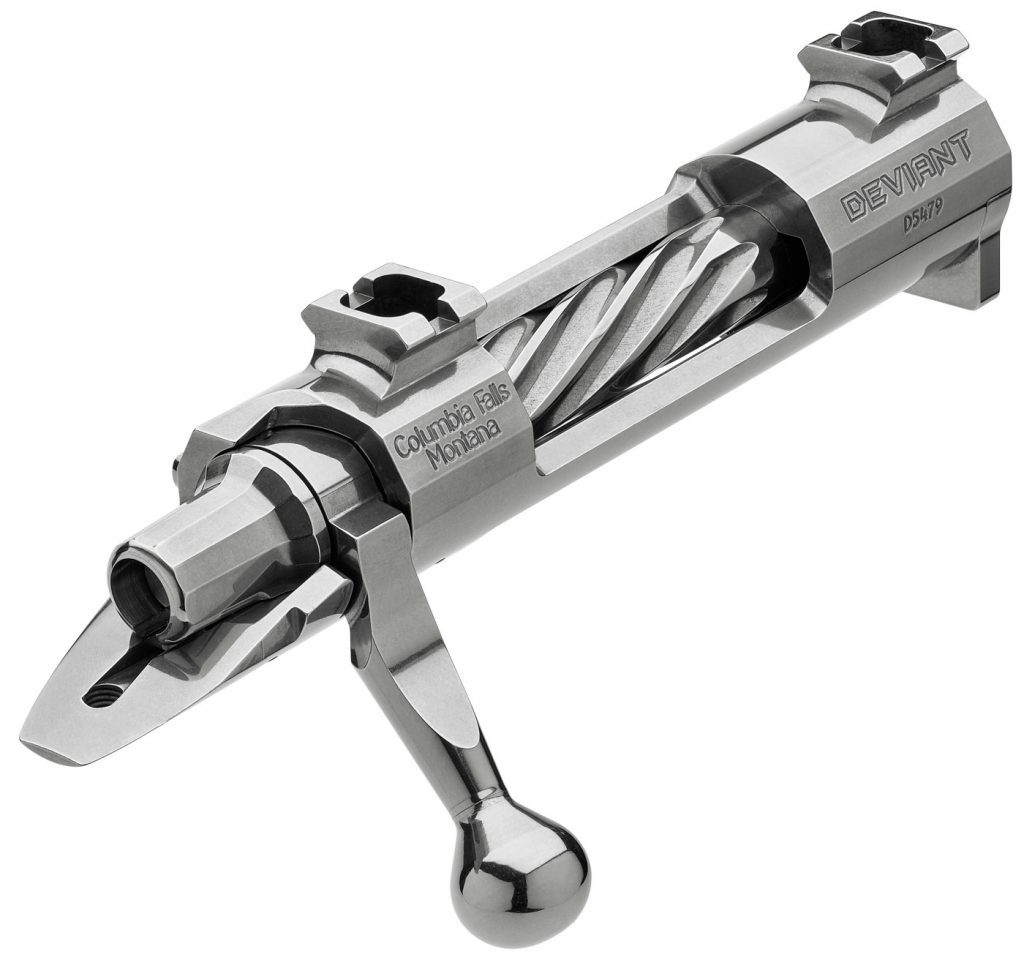 Deviant Ultralight
For the ultimate in lightweight actions, we designed the all-steel Deviant Ultralight with integral scope base and recoil lug to allow top loading of BDL-style magazines and to remove maximum weight, while offering one slot on the rear bridge and one in the front.
Modified bolt handle, extra deep bolt fluting, tear drop knob, side bolt release. Remington Magwell with feed lips for hinged floorplates, remington style rear tang.
This action is similar to the standard Deviant but lighter and set up for top loading and hinged floorplates.
Defiance Machine action options can be found here.
If the action you want is not in stock or you would like any different options offered by Defiance Machine please contact us to place an order for your custom action.